The Best Tools For
Field Research
HarvestMaster GrainGages™ are the most efficient, most accurate way to collect data for agricultural field research. Using patented technology, GrainGages collect highly accurate plot weight, moisture, and test weight measurements, without ever needing to stop the combine. See each GrainGage below to find out which one is right for you.
H2 Stationary GrainGage™
The H2 Stationary was designed as an affordable, entry-level option for acquiring accurate data measurements off-combine. Leveraging "H2 Technology" used in the H2 Classic, this simplified GrainGage is ideal for hand harvesters requiring a mobile option for measuring grain weight and moisture. Learn more here.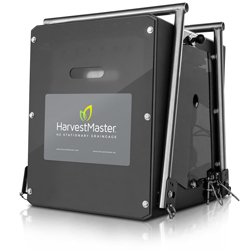 H2 High Capacity GrainGage™
The H2 High Capacity GrainGage features new, advanced technology to provide even greater accuracy, improved efficiency, and less maintenance for large-plot, high-volume grain samples, such as corn or soybeans. Available in both Single and Twin Plot models, the H2 provides highly accurate grain trait measurements in less time. Learn more here.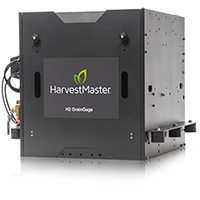 H2 Classic GrainGage™
The H2 Classic GrainGage combines the extraordinary accuracy of HarvestMaster's industry proven Classic GrainGage with "H2 Technology"--the unique signal processing and grain-handling capability behind its unprecedented measurement speed. Learn more here.